- The Witch's Mess Children's Book -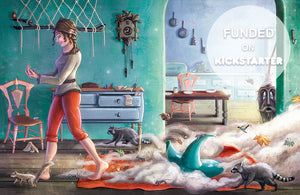 My Children's Book FUNDED on Kickstarter!
My children's book, The Witch's Mess, is complete, but is not yet in stores. My dream is one step away from becoming a reality...I need help! I am currently raising the funds needed to send this beautiful book to print! Check out my Kickstarter Campaign to learn more!
Visit My Campaign »
Purchase The Witch's Mess (Available In Hard Cover & PDF eBook)
After setting the scene and introducing the characters, the story line quickly dives into conflict between Brindal, a young witch, and her magic broom named Broom. Brindal has made a mess of things, quite literally as well as figuratively....Read More
* In Stock
Order Your Copy | Leave a review »
Meet the Artist
Hi Everyone! I'm Jason...artist, illustrator, and author. But more importantly, I am a son, a brother, a friend, and the uncle to four amazing little nieces and nephews!
Learn More About Me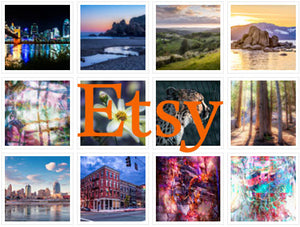 Shop My Artwork on Etsy
I have a variety of artwork to share, from illustration and photography to abstract work! My gallery is currently under construction, but you can see much of my work over on Etsy.
Shop My Etsy Gallery >